We use Autorobot Frame and Unibody repair equipment.
Our frame equipment when combined with one of our Certified Tech's assure you that your car will be repaired accurately and to factory spec's.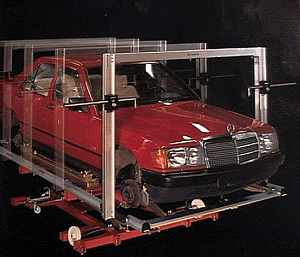 The 3D measuring system is far superior to any other on the market.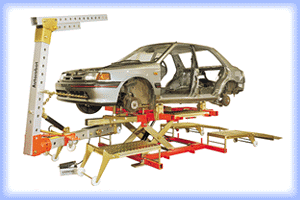 Full access to the vehicle 360 degree and overhead pulling ability. In fact the engine and drive train can be easily accessed or removed from the vehicle while mounted on the rack.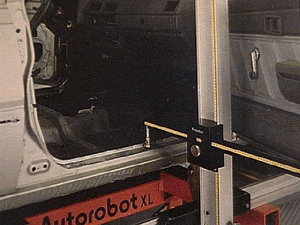 The measuring system can measure any point on any vehicle and track repairs as they are being performed.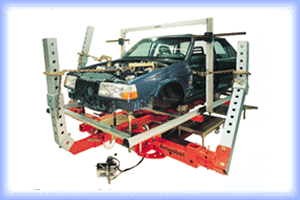 Multiple pulling towers combine to provide multi-directional pulls, with over 10 thousand pounds of pulling power.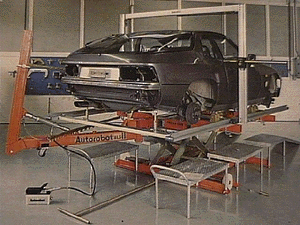 The Frame Rack / Unibody Bench is simple, compact and can be moved around and placed on any of our shop lifts in any of our bays, any where in our shop. When the rack is mounted on one of our lifts it and the car can be lifted to a comfortable overhead working position for under the vehicle repairs.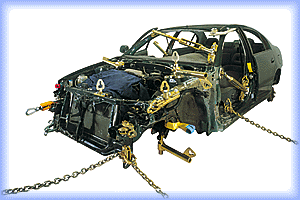 The many Autorobot attachments and accessories provide a extreme pulling machine that can pull and straighten any damaged car.
Home Contact Us How To Find Us Check On My Car / Project Albums Tour Our Shop
Automotive Services Classic Car Restoration Collision Repair Damage Appraisal & Estimating
Frequently Asked Questions Classic Car Appraisal Treasure Coast Auto Pro
Events & Car Shows Used car Lot Classifieds
© 2014 Rod Shop Inc.
All rights reserved.